Co-founded in 2012 by two entrepreneurial students and developed by the University of Sydney Union, Australia's oldest and largest student union, in partnership with the University of Sydney INCUBATE has grown to become a leading startup accelerator program in Australia.
What started off as an experiment has quickly become a leading force in Higher Education entrepreneurship. INCUBATE fosters a proactive community of entrepreneurs to meaningfully support student entrepreneurs to launch successful startup ventures on campus.
The dedicated team have now helped hundreds of student entrepreneurs from all disciplines; supported the creation of over 115 startups and built a community of 100+ enthusiastic mentors.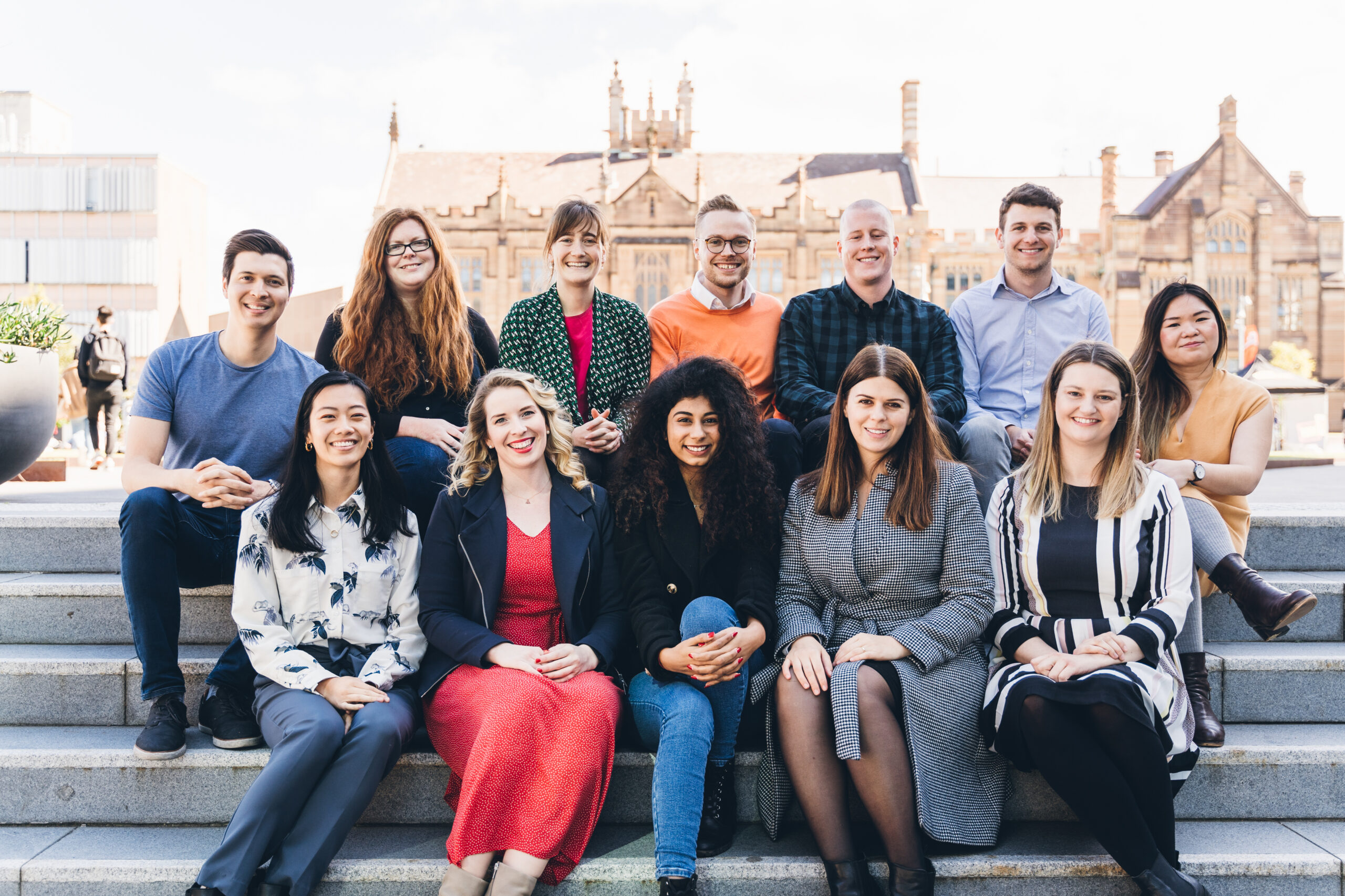 Ashlea
Wallington
Director Entrepreneurship and Innovation
Ashlea is the Director of the University of Sydney Union's Innovations Department. With a wealth of experience in building leading partnerships, Ashlea has joined the team to help INCUBATE grow and expand.
Ben
Lindsay
Accelerator Program Manager
Ben is the coinventor and cofounder of Solushin(tm), a clinically trialed medical device that has been supported by NSW Health and received funding from private investors. Trained in medical device commercialization, and with deep experience in sales and consumable products, Ben offers a proven skillset of ideation to commercialization. He was also an Australian national swimmer, medalist and representative on the international stage.
Lucas
Hakewill
Program Manager (Entrepreneurship Education)
Lucas leads Proto, INCUBATE's pre-accelerator program. He is passionate about entrepreneurship and helping students navigate the beginning of their startup journey. Prior to INCUBATE, Lucas worked in software and consultancy roles and founded an internal startup within one of Australia's largest financial institutions.
Nina
Juhl
Community and Events Manager
Nina is our operations, marketing and events extraordinaire. Having joined the team after managing marketing with one of Australia's largest performing arts organisations she brings a wealth of experience to helping INCUBATE manage and foster our startup community.
Persis
Irani
Innovations Operations Coordinator
Persis is our Operations Coordinator. With a big smile and a can-do attitude, she manages our day-to-day activities and operations and makes sure all INCUBATE and Proto events run smoothly. Persis troubleshoots daily issues and works hard to support the INCUBATE team, community, and anyone that comes through door.
Lizette
Lee
Innovations Project Manager
Lizette is the University of Sydney Union's Innovations Project Manager. She has been instrumental in helping create and foster the vibrant community that is INCUBATE today and now manages internal innovation projects across the organisation.
Rebecca
Sedicol
Program Specialist
As Program Specialist, Rebecca is facilitating the redevelopment of our program for creative arts projects, while also working with Proto and ProtoX. Rebecca has worked at the USU in varying capacities, with previous experience running and revitalising the Clubs & Societies Program, and working as Innovation Projects Manager. She has recently completed a Master of Marketing at the University of Sydney.
Andrew
Hambly
Entrepreneur in Residence
Andrew is an award winning industrial designer and the co founder of Companion Couch – an e-commerce furniture company that offers a highly customiseable and reconfigurable modular system. He's a third time founder, with a previous startups in logistics and fintech. Andrew is a customer centric 'product guy' with a knack for business and marketing strategy.
Emily
Chang
Entrepreneur in Residence
Emily Chang has led the design and execution of pre-accelerator and acceleration programs in Australia, including CSIRO ON. She is an organisational and capability development professional with experience working across private industry, government and the research sector. Her core strengths are in facilitation, experimental learning program design and management, leadership development and change management. Emily is also a founder and director of Stoke, a startup focusing on creating experiential learning opportunities in the global research sector.
A huge thank you and acknowledgement to our previous Resident Entrepreneurs that include Matthew Childs (2019), Elyse Danields (2019), Liz Kaelin (2018), Mike Nicholls (2017), Natasha Rawlings (2017), Shane Herft (2016).